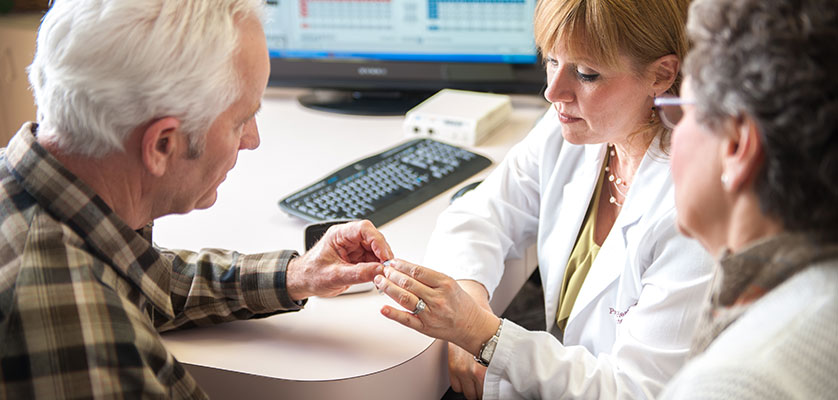 We sell hearing aid batteries in Lake Havasu City, AZ
Hearing Aid Batteries and Supplies
Cleartone Hearing Centers only works with established manufacturers of hearing aids batteries who we know produce the best products, suited for all types, including digital hearing aids, high frequency hearing aids and in canal hearing aids. We are interested in both quality and convenience for our patients and offer discounts for batteries purchased in quantity.

We have professionally trained staff who is skilled at evaluating, cleaning and performing repairs on hearing aids. If you are having any problems with unsatisfactory battery strength or poor functioning, our staff is able to assess issues and help so that you can have the best experience.

IMPORTANT NOTICE!
Dear Neighbor,

We want you to know that through the current coronavirus (COVID-19) situation, you can count on all of us at Cleartone Hearing Centers to be here for you.

Simply put, we're open, and our plan is to stay open to provide you with the essential products and services you need. We sell service and repair all major hearing aid brands.

Here's our plan:
Because we know you count on us, we are staying open, stocked and keeping normal business hours.
We are making sure our office is safe for you and our staff by checking employee temperatures and sanitizing after each patient and hourly.
We will be prescreening patients at the front door with a questionnaire and temperature check.
Please call to cancel appointments if experiencing fever and/or cough.
As our Neighbor, your health and safety are always of the utmost importance to us. We are following CDC guidelines for your wellbeing.
Some patients may be given the option for curbside service, a tele-visit and remote programing and adjustments. We appreciate your understanding and assistance during this important time.